India Travel Planning, Without the Overwhelm!
(yes, it is possible!) 
Has India been calling you for a long time? 
But when you start thinking about actually planning your trip, you wind up with more questions than answers: 
Where do I really want to go? How will I get around? 
Will I be safe? What about all those scams I've read about online? 
If your India travel dreams are leaving you with more questions than answers, I am here to help. 
Your Dream Trip to India is Waiting for You
If you've been dreaming of travelling to India… it's for a reason. 
People say that you don't choose India, India chooses you.
My mission is to help you plan that trip to India you've always dreamed of – and make it truly unforgettable.
Work with me through one of the Services listed below to help bring your India dream to life...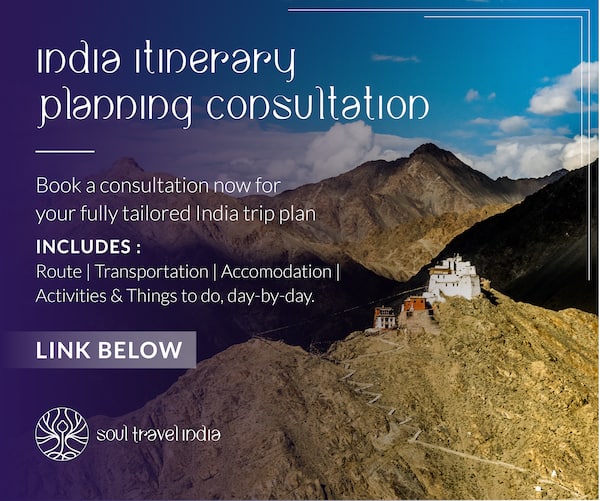 India Itinerary Planning Consultation
Get your bespoke India itinerary created for you, for the truly transformational India experience you desire!
Bespoke India itinerary for up to 2 weeks

Fully catered to your wishes, budget and travel style

Includes a 45 minute zoom (online) consultation to answer your India travel questions

Detailed itinerary PDF for you to take away and book yourself using your preferred websites

No mark-ups & no hidden fees

Recommendations include route & transport, where to stay, day-to-day activities & sightseeing + more

Perfect for those who want to travel independently, but with assurance
Support Soul Travel India
There's a huge amount of work that goes into creating helpful, useful and inspiring content on the Soul Travel India blog that is free for everyone to view and use for their India trip planning. 
To help keep this content free, as well as pay for the ongoing costs of running this website, we gratefully accept donations if you have found our content useful. 
You can buy us a virtual coffee or two using the link below – thank you for your support!