Plan your Trip to Rajasthan
Desert sands, delicately restored havelis, world renowned forts sure to satisfy even the most avid of history buffs, and colours galore, Rajasthan truly deserves its majestic title. Welcome to the Land of Kings. 
But before you think that we, too, have succumbed to the tourist hype, Rajasthan is more than the sum of its parts or its coloured cities (great though they are). Venture away from the tour bus circuits and into rural Rajasthan and the real magic begins. Stay in stately houses of yesteryear still owned by members of the Rajasthani royal family, live out your days in a desert camp, or content yourself with spotting some of Rajasthan's beautiful wildlife. 
Whether it's your first or tenth visit, Rajasthan will tempt you to return for more. 
Rajasthan Travel Guide
Read my Rajasthan Travel Guide to find out:
What first time visitors to Rajasthan need to know

Top Places to Visit in Rajasthan

Where to Stay in Jaipur, Jodhpur, Udaipur and more…

How to get around Rajasthan

Top responsible travel initiatives to support in Rajasthan

Safe travel
… and much more!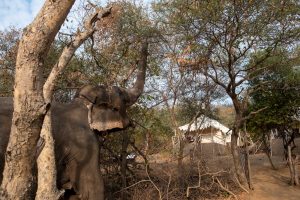 Just a few miles yet a world away from the hectic centre of Jaipur, Dera Amer Camp is a very special place to stay. Experience the beauty of the desert
Read More »
Essential Rajasthan Travel Information & FAQs
Do's & Don'ts - Rajasthan Travel Tips
DO's 
Visit rural Rajasthan – a couple of days away from Rajasthan's cities experiencing life in the desert or village is the best insight into Rajasthani culture
Visit in September or October if you want to avoid the crowds at peak season
Factor in travel distances: Rajasthan is huge and journeys can be long. It's better to see fewer places than be on the road all the time. 
Bring a good camera – You won't want to miss taking some visual memories home with you of the landscapes, culture, wildlife and architecture. 
Support local artisans and businesses by buying souvenirs and handicrafts direct from those who make them.
Do your reading and research before coming – it's the best way to prepare for all that Rajasthan has to offer. 
DONT's
Pack too much into your itinerary. We know it's tempting, but Rajasthan is much more enjoyable when you have two or more nights in most places that you're visiting. 
Visit captive animal "sanctuaries" without checking their credentials properly first, or go on an elephant ride. Unfortunately animal welfare has a lot of room for improvement in Rajasthan, including on camel safaris, too. 
Forget to pack a fleece or jacket if you're travelling in winter, especially December or January! Rajasthan can get cold, and most buildings are made for summer, with tile floors, meaning winter nights can get chilly. Pack some fluffy socks or slippers for extra cosiness. 
Feel nervous about eating the local food. Rajasthani food is rich and delicious – follow your nose (and the crowds) for the best eats that your stomach will like too.