This post was originally written to accompany my talk at Immersion Travel Magazine's Sustainable Travel Summit. This post contains affiliate links. For more on affiliates please read my Editorial Policy.
How to Avoid the Crowds on your Rajasthan Trip.
Visiting India's most touristed state, at the height of "tourist season" might not sound like the smartest of ideas.
Time however, seemed to be on my side – this time around. Rising from the ashes of recent demonetisation (a decision taken by PM Modi to withdraw all 500 and 1000 rupee notes resulting in a cashless country for more than a month), crowds of tourists were largely absent.
There's perhaps another reason that crowds were absent too. In my weeks travelling around Rajasthan, although I visited many of the states better known towns, I found plenty of things to do in Rajasthan that were off the beaten track. My mission was to seek out responsible tourism options: homestays, eco friendly hotels and community tourism projects. My mission therefore took me to parts of the better known cities that were a little bit different, and into some villages where I was the only foreigner for miles.
Here I'll share a few of my experiences and tips for easily getting off the beaten track in Rajasthan.
Want to know more about travel in Rajasthan? Read my Guide to Ethical Travel in Rajasthan or my stay at Chandelao Garh here.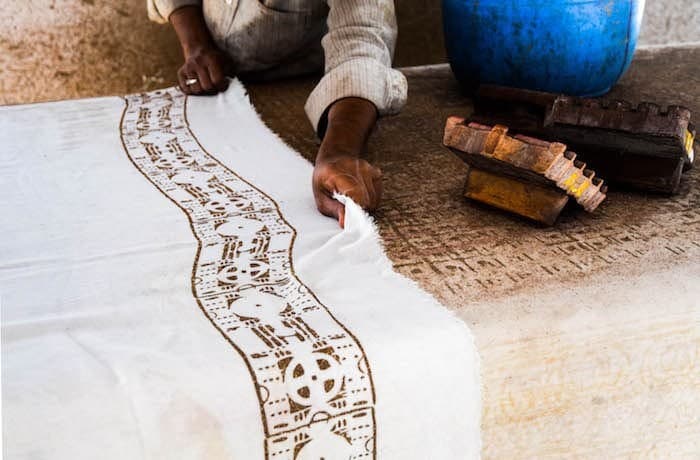 Tips for Getting Off the Beaten Path in Rajasthan
1. It's possible to get off the beaten path even in the main destinations.
Many of the main cities / attractions in Rajasthan (Jaipur, Jodhpur, Udaipur) have distinct tourist centres. Which means that going even a few minutes walk away from these areas leads to relative calm. In Jaipur it's the Pink City around the Hawa Mahal that gets overcrowded, in Jodhpur the area around the clocktower, and in Udaipur the streets leading up to the Royal Palace.
In Jaipur I stayed with the family run Arya Niwas hotel group, at the Tara Niwas hotel in Bani Park, a quiet residential corner of Jaipur away from the endless honking and haggling of the Pink City itself. In Udaipur I stayed on the Hanuman Ghat side of the lake – which has only a handful of guesthouses (and far better views of the palace) at the eco-friendly Millets of Mewar. And in Jodhpur, I stayed in the Blue City itself at a family haveli-turned guesthouse with views to obsess over.
2. Research for lesser-known towns in the area.
Much as it's possible to get away from crowds in the main towns, half the fun of going off the beaten track is to visit places that others skip. It gives far better stories to tell when we're back home! Often these places might take a little longer to get to, or are smaller – so doing some research before leaving home is key.
Some of the less well known spots that I loved in Rajasthan were Pushkar (although still pretty well known, this hindu pilgrimage site is like nowhere else in Rajasthan), and Bikaner. My favourite of all was the small city of Pipar, about 2 hours outside Jodhpur, where I was the only tourist. Instead of trying to flog me things in the market, the vendors were all offering me sweets and food to try for free! That's real Indian hospitality for you.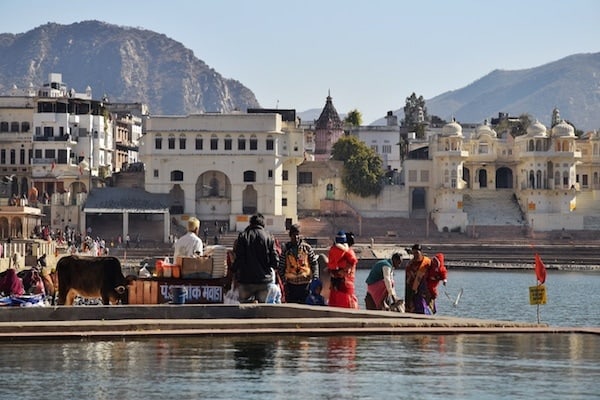 3. Get away from the towns & stay at Homestays.
The towns in Rajasthan may be home to the forts, bazaars and camel fairs, but a large part of life is lived outside them. And that life is completely different the the one lived in major cities in the state. I found a completely different Rajasthan in its quiet villages in countryside than I did in its forts.
One of my favourite stops was at HACRA desert homestay. Just outside Osiyan and about 2 hours from Jodhpur, HACRA is a village tourism project that allowed me to see a completely different side to the great Thar desert than most see in Jaisalmer. You can read my post about my time at HACRA here.
In Rajasthan (and the rest of India), there are many homestays which can be found on sites like booking.com, hosted airbnb's (do check reviews) and I-like Local. Some of my best memories from India have been from staying with families and being spoiled with the most amazing home cooked food.
4. Take public transportation.
Public transport is one of the best ways to really experience India and Indian life. Particularly the trains. In Rajasthan, distances are long (Jaipur to Jaisalmer is 12 hours).
Although the number of domestic airlines and fights within India are rapidly on the up, flying allows for the worst view of India (assuming one cannot see much at 30,000 feet), not to mention carbon footprint. Train journeys, on the other hand – although sometimes long – have provided me with countless memories of chatting with families and their kids, and happily sitting by the doorway watching the world go by. Read about how to plan train travel in India here!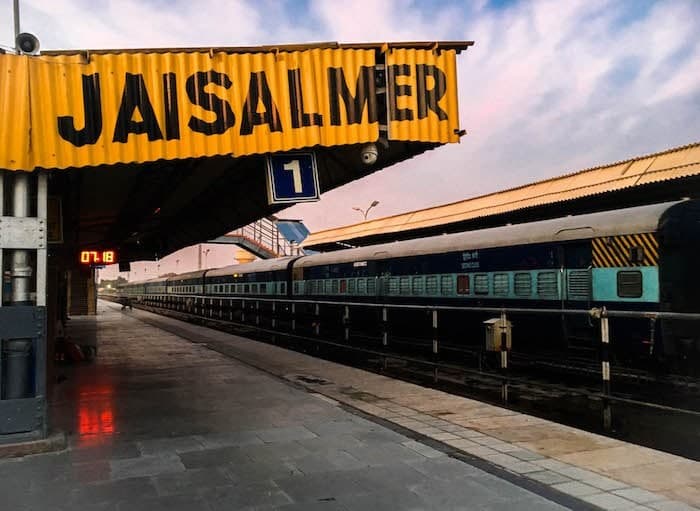 5. Independent Travel vs Tours.
Personally i'm a fan of independent travel because it allows me to move around at my own pace, on my own terms. It allows a lot more flexibility to get away from major tourist hubs and into lesser visited spots. On tours, with a pre-determined schedule, not only is it difficult to do this, but tours are normally focused around exactly those tourist hotspots.
That said, tours can be a convenient, friendly and safe way to travel, and can be a great way to get a first taste of a country like India. If considering taking a tour, I recommend companies such as Intrepid Travel and GAdventures who use local guides, local transportation, and support responsible tourism.
Another option, if you want to maintain your independence but want some help with planning, is to use a travel agency to book trains / transport and other elements of your trip. Which ever option you choose, you'll never be short of things to do in Rajasthan!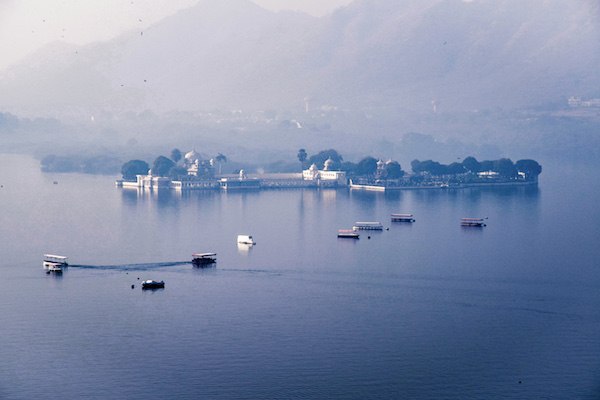 What are your favourite ways to get off the beaten track in a destination? Let me know in the comments below!
Pin this Post on Pinterest to save it for later!