Dreaming of India (or just back from India) and struggling with how to fuel your wanderlust in current times? Worry not! Here are some simple ways you can get some of the best of India.. without even leaving your home.
This post may contain compensated affiliate links. See our full disclosure here.
What's in this Guide:
hide
8 Ideas for Travelling to India… Virtually.
I often used to wonder what virtual reality might mean for the travel industry.
Would people be inclined to stay at home and be content to experience a place from the comfort of behind their Google Glass (or whatever new gadget)? Or would we all be able to take virtual tours of hotels and guesthouses before deciding where to book?
Given current events and the fact that many of us are staying at home most of the day and working from home – never mind the fact that travel seems like a distant dream for the short term at least – virtual reality has crossed our minds in the last week or two as one way to satisfy our neglected wanderlust.
But even without the high tech goggles, fortunately there are plenty of ways to experience the magic of travel to India… without actually being there. Some of these are how we cope with reverse culture shock after a trip to India, and others we are putting into practise as we write this!
How do you keep your memories of India fresh if you're back from a trip? Leave a comment at the bottom of this post to let us know.
Our Top Tips for Experiencing India at Home
Go Through All Those India Photos
If you're lucky enough to have already been to India, this one's a no-brainer. There are few places in the world, after all, that are as photogenic as India. There's a picture to be taken on every street corner, no two golden dawns are ever quite the same, and if the people we've spoken to are anything to go by, we know that many travellers come back with several hundred photos of India.
You might have gone through a few of them, but what about the rest that didn't make the initial cut? There's nothing that takes you back quite so much as going through those old photos of India to remember travel moments since lost to time.
If you haven't been to India yet, why not get stuck into Pinterest and have a search through some of the amazing shots? Shameless Plug: You can follow us here ;-).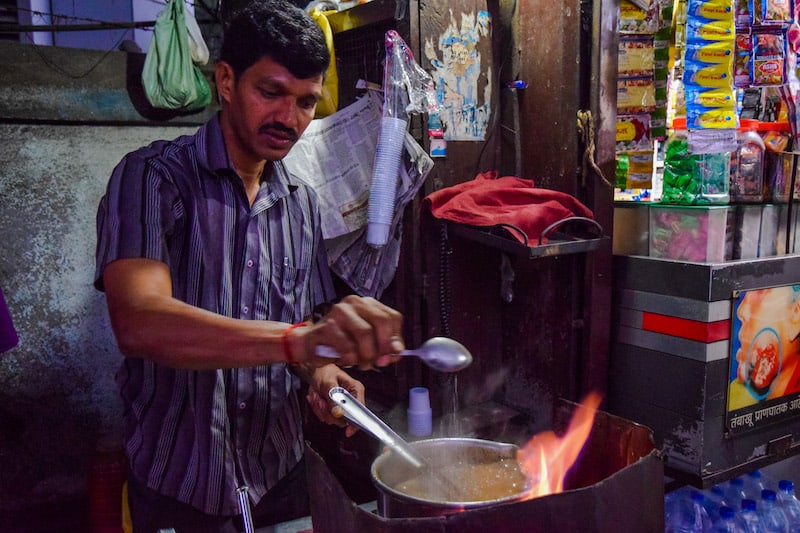 Learn to Make Masala Chai
There's nothing quite as satisfying as mastering the art of making your very own masala chai at home, and especially in winter months. Quintessential Indian Chai is as good against the cold and helping deter winter colds as it is delicious – as long as you remember to add the ginger.
There are many different recipes for Masala Chai, but you can keep it simple. Here's what I do (this is for two western (large) size cups of tea).
Finely slice approx 1/2 inch fresh ginger (you slice so more surface area is exposed). Grind or cut open 5-6 green cardamom pods, and take 1-2 cloves.
Add the above spices to two cups of water in a saucepan and put to boil on the stove. You can cover with a lid to bring to boil more quickly and preserve the aroma of the spices.
Once the water and spices have been boiling for 5-10 minutes you can add the tea. Any type of black tea (English Breakfast, Assam etc) can be used. Loose leaf tea works best, but if you only have tea bags, you can rip a couple of those open and pour the tea leaves into the boiling water. Allow to boil for a couple of minutes (the longer the stronger your chai will be).
Add cold milk to the tea as per your liking and allow to boil until the milk bubbles up. Note do not leave the lid on the pan at this stage and keep an eye on your chai as the milk tends to boil over easily! Unfortunately, we have yet to find any plant based milks that taste very good in chai or bring out the full flavour it deserves.
Pour through a tea strainer into your cups, add sugar to your liking (we add 1 tsp sugar per cup), serve with biscuits and enjoy!
If you want to get more experimental, you can add additional spices such as lemongrass (fresh) and a cinnamon stick. You can sometimes find masala chai tea bags in western supermarkets, but with the exception of the Wagh Bakri branded ones, we haven't been impressed by many.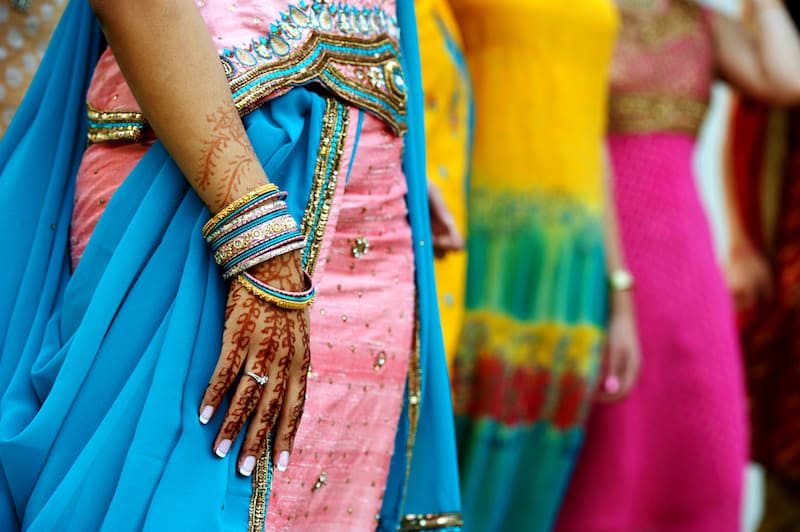 Do As in India and Dress as Colourfully as you Can!
One of the adjectives most commonly found next to India is colourful. And in contrast, many other countries and cities can feel pretty drear – filled with grey suits, black coats and the like. And let's face it, even if you're self-isolating, who doesn't get cheered up by bright colours?
So grab your bright yellows, oranges, reds, greens and blues and dress as colourfully as you can for a day or two – bonus points if you have Indian style clothes. Perfect for practising all of the other suggestions in here in!
Snuggle Up… And Read All About India
Enough has been written about India to keep you busy for centuries… From history books, to romance, historic novels and travel guides, reading books about India not only whisks you away to another time and place, but will also enrich your experience of India for when you do make it there IRL.
If turning paper (or digital) pages isn't your thing, many of these are available as audio books through Audible or other services.
Some of our favourite books about India:
Cook Your Favourite Indian Dish (or Learn One)
If your new to it, Indian cooking can seem overwhelming. Dishes often have lots of spices and ingredients in them, and seem to take a lot of time. But that's not always the case. Many dishes are simpler than you might think, and having every single spice listed is not always the be-all and end-all.
Some essential ingredients that you'll need for most Indian savoury dishes:
(Red) Onions, Garlic, fresh ginger, tomatoes and green chillies (If you like spice)
Essential spices: Cumin seeds, turmeric, red chilli powder. There are lots of others, but if you have these, you are good to start. Coriander powder and mustard seeds as well as Asefoetida (hing) are useful if you have them or can get them easily. Indian style spice tins are very helpful for keeping your spices handy (and tidy)!
Hint: If you don't have garam masala you can just substitute with a pinch of red chilli powder. Be careful not to add too much garam masala – this was my biggest mistake when I started making Indian dishes, and I used to wonder what I was doing wrong. If the recipe calls for one teaspoon of GM, start out with just a pinch, unless you love super spicy.
Some of our favourite, easy Indian dishes to make at home:
Dal. Dal comes in as many different forms as there are days of the year (probably, we just made that up… but suffice to say no two households seem to make Dal the same). Dal Fry is our go to as it's slightly thicker and richer, perfect for when you want something comforting. If you don't have a pressure cooker, soak the lentils for 1 hour, and then cook for around 1 hour on low heat with plenty of water until they are mushy. Toor Dal is not commonly available in western supermarkets so buy online or at your local Indian store. >> We use this recipe here.
Aloo Gobi. For a simple vegetable sabzi, try making this cauliflower and potato curry (or there are others such as potato and spinach curry). These are dry style curries, and can be eaten with rice or chapati, or just bread, and are delicious with curd or greek-style yoghurt. >> Follow this Aloo Gobi recipe here.
Butter Chicken. The classic feel good (if you eat meat), Butter Chicken doesn't have to be too difficult to make. Best enjoyed with Naan bread warmed in the oven/toaster. >> This recipe makes for a healthier version with less butter and cream, too.
Learn Some Hindi!
If you want to really get ahead for when you'll be able to travel to India, there's no better way than learning a bit of Hindi (or another Indian language if you're going to be concentrating your time in a particular state).
Hindi is generally most useful and widely spoken language in India besides English, but is spoken less in southern Indian states such as Tamil Nadu and Kerala.
To learn Hindi gradually, we recommend setting aside 20-30 minutes a day. There are lots of different apps and services, some free, others paid. To get the full lowdown, read my reviews of the best Hindi learning apps here!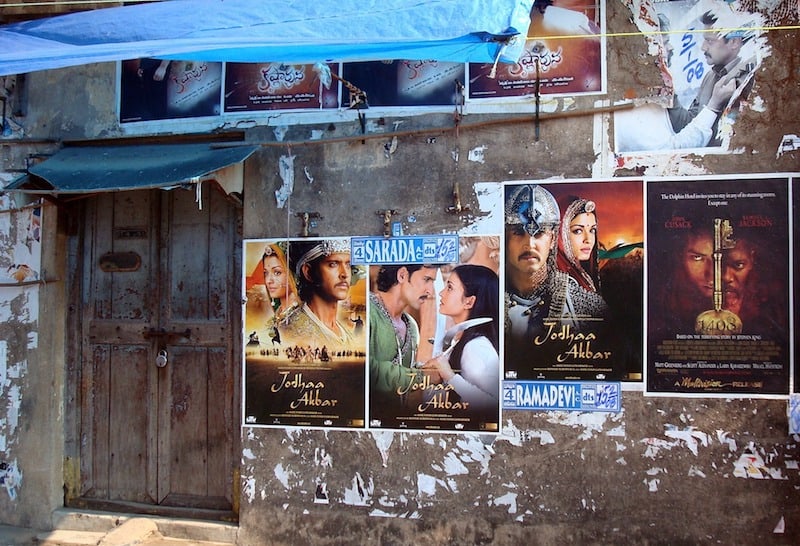 Get Out Your Bollywood Movie Collection
With Netflix on a roll and plenty of time to stay in doors and relax, how about introducing some Indian favourites into the mix. If you're not a fan of Bollywood, there are plenty of other films about India, inspired by India or that are directed by Indians.
Here are some of our favourites / ones to watch:
Bollywood
Lagaan – A farmer takes up the challenge to become a winning batsman in cricket
Chak De – The fight for equality for a womens' hockey team in India
Gully Boy – A classic bollywood romance set in Dharavi, Mumbai
Yeh Jawaani Hai Deewani – Romance and travel. What more could you ask for?
Piku – A roadtrip to Kolkata and the story of a daughter's relationship with her ageing father.
Others
The Best Exotic Marigold Hotel – A group of British tourists turn up at a crumbling hotel in Jaipur, each with their own stories that unfolds
Slumdog Millionnaire – Controversial and unpopular for its portrayal of India, this is still a must-watch
Lion – Another Dev Patel classic, featuring the long and emotional journey home for a child lost on a train in India
Partition 1947 – Slightly Downton Abbey-esque, this is the Hollywood version of India's partition in 1947.
Midnight's Children – Based on the Salman Rushdie book.
There are also some good Netflix series like Sacred Games, offering a glimpse into Mumbai's underworld.
Finally… Start Planning Your Next Trip to India.
And if all else fails… 😉 start planning your next trip if you haven't already! Now may not feel like the time to start booking things, but you can still start researching places to work out where you want to go, what you'd like to see, and start forming ideas for an approximate itinerary.
Then, when we emerge out of our social distancing… you can start making that trip a reality.
Ready to start researching and planning? Get started by reading our 101 Travel Tips for India here!
Soul Travel India is a participant in the Amazon Services LLC Associates Program, an affiliate advertising program designed to provide a means for sites to earn advertising fees by advertising and linking to amazon.com, amazon.co.uk, amazon.ca. Amazon and the Amazon logo are trademarks of Amazon.com, Inc. or its affiliates.