Wondering where the best places to visit in India are for different times of the year? Most visitors come to India during winter, but there are plenty of places to explore if you need to travel to India during summer, autumn/fall or spring, too! Here are our tips for the best places to visit, whenever you travel to India.
This post may contain compensated affiliate links. For more info please see our full disclosure here!
Our Favourite Places to Visit in India – By Month
It's widely declared that the best time to visit India is during the winter – when temperatures are cooler, the monsoon rates have (hopefully) tired themselves out, and the mornings are crisp in the winter sunshine.
But what about when you can't travel to India during winter? What about if you want to visit India's mountainous regions? Unless you're a snow lover, the winter is definitely not the time to visit the Himalayas.
On one trip to India, I had to travel in August. Asking for tips about the best places to travel in India in August, some Indian friends looked at me as if I was crazy. Luckily enough, I found plenty of options that were just perfect (although perhaps my decision to visit Punjab at that time of year was not one of my smartest. I discovered it is entirely possible to sweat from even your wrists!).
Fortunately, India is large enough to be home to several micro-climates, and there are good options for travel any month of the year. These are some of our favourites.
Tips for Travelling India in Summer
Summer in India starts around late March and continues until the Monsoon rains arrive – usually sometime in June, depending on the year and where you are in India.
In summer, temperatures in India can be extreme, and you need to research where to go carefully, as well as take some precautions for travel.
In central India (that is Delhi, Rajasthan, Uttar Pradesh, Madhya Pradesh and the surrounding areas) temperatures can soar into the high 40's celsius, or even 50 degrees in some parts of Rajasthan. The heat is dry in many areas, and it's simply not possible to be outside between the hours of around 10am and 4pm.
In southern India (Mumbai and further south) temperatures are lower (high 30's celsius) but you need to add humidity into the mix.
If you decide to travel India in summer (and assuming you aren't accustomed to Indian summer temperatures), we would advise:
Spending more time in Hill Stations / Hilly areas – these are cooler, although they can be busy with other tourists from India, also looking to escape the heat
Take your travel much more slowly. The heat can be exhausting and you will be restricted with what you can do during the day so factor in extra rest time
Stay hydrated – Always have extra water with you. Stay out of the sun, drink lots of water or narial pani (coconut water), and carry rehydration salts with you.
For train and bus travel during this time don't even think about booking non-AC classes.
Explore during (very)early mornings and late afternoons/evenings and stay in Air Conditioning during the day.
If you can handle the heat, summer can be a good time to go on safaris in Madhya Pradesh & other parts of India – green cover and water are less, meaning tigers and other wildlife congregate around water holes.
We strongly advise against travelling Rajasthan – the hottest part of India during this time. People die of heat in Rajasthan every year, water can run short, and summer is a serious business.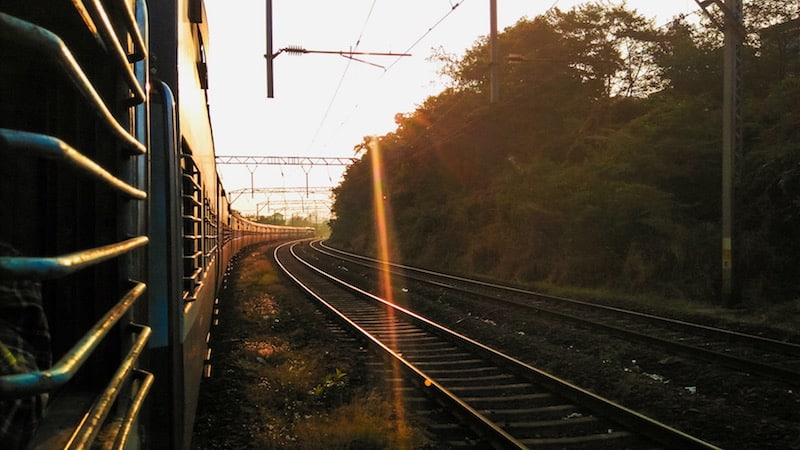 Tips for Travelling India During Monsoon
Monsoon arrives in India sometime in June, hitting land in Tamil Nadu and Kerala first, before spreading its way north.
Some parts of India receive a lot more rain than others: the South of India generally receives a lot more rain than the north of India, with the exception of North East India and Bengal which are lashed by monsoons from the Bay of Bengal.
If you dream of dancing in the rain, bollywood-style and aren't afraid of getting a bit (ok, a lot) wet then travel to India during the monsoon might just be for you!
If you decide to travel to India during the monsoon we advise:
Packing your patience. Monsoons can often cause delays or changes to plans as trains, planes and pretty much any form of transport can get stuck, cancelled and late.
Be aware that monsoons are not just rain showers. Rain in India can be biblical: Think huge, gushing torrents or buckets pouring from the sky.
Make sure you have the right accessories to keep your kit dry – a good dry bag for your spare clothes is essential.
Watch out for mosquitos. Malaria is not a serious risk in much of India, but Dengue fever is in cities. Wear repellant and try to avoid getting bitten.
Some places close during monsoon – such as Goa's beaches and tiger reserves across the country. Some love exploring Goa's interiors in the rains but if these things are important to you, you might want to plan your trip for another time.
Check the weather forecast regularly. Don't travel during storms / when storms are predicted for safety reasons.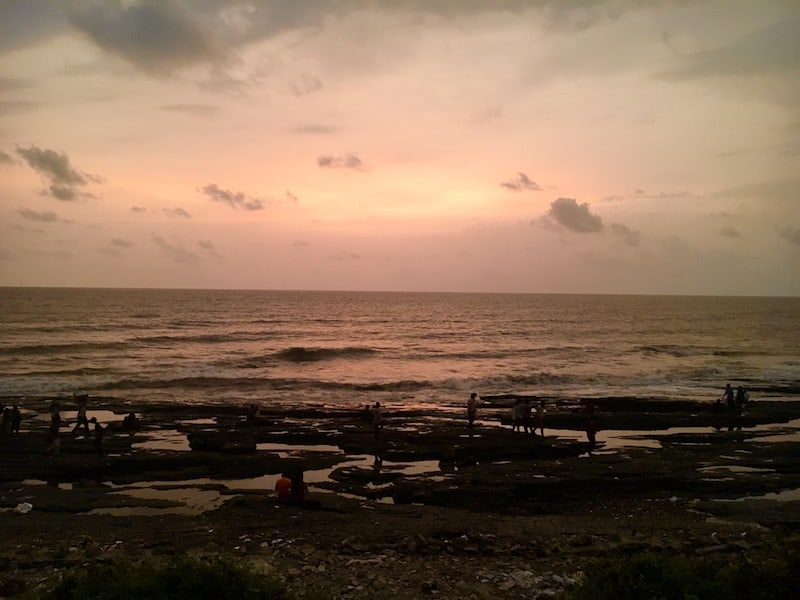 Climate Change in India
Over the last few years – like in the rest of the world – weather patterns have started changing in India, and seasons are becoming more extreme, hastened by the loss of nature and green space as India's population continues to grow.
When choosing when to travel in India, be mindful of the following:
India's seasons are more temperamental than they once were. We've just seen the first rainy Diwali in memory for Mumbai, Goa and other parts of South India.
Weather extremes are getting worse: Monsoons are heavier, summers are hotter, and winters are cooler.
Water shortages are real. Tourists often get priority with water diverted to hotels and resorts, but spare a thought for locals in villages who have to walk miles to carry water in the heat. Keep showers short, turn taps off and ask yourself "am I using more water than I need to".
This is not to put you off travel to India, but be aware of the changing weather. Ask locals for recommendations and monitor forecasts if you're travelling during monsoon in particular. If you feel tired from the heat, take rest rather than push on.
Where to Visit in India Month by Month
Here are our favourite places and recommendations that take the weather, seasonality and tourist numbers into account! Follow these to get these places out of season (ie with fewer crowds) and to get the best of seasonality in India.
Where to Visit in India in January
You could visit many places in India in January, but our pick is Karnataka state.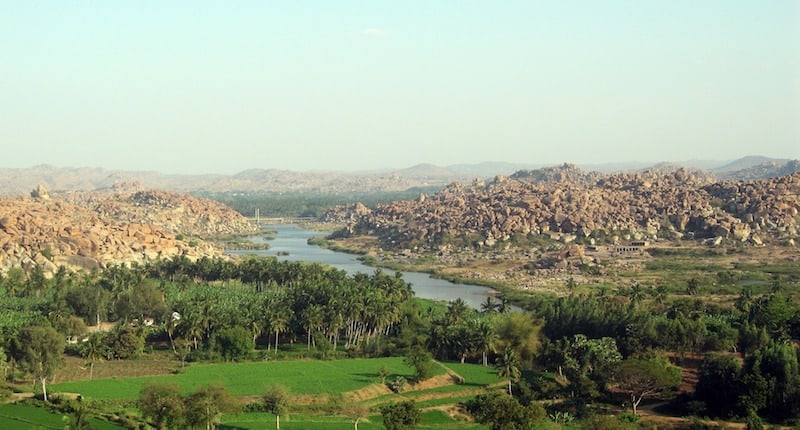 This lesser known state of India sits between Kerala to the south and Goa to the north. Perhaps best known for the ruins of Hampi, Karnataka has plenty to offer – including some of the best wildlife parks in the country, great food, and some beautiful eco resorts.
While the crowds jostle in Jaipur, Agra and Delhi, you can slow your travel down a notch by exploring Karnataka, with many fewer fellow visitors.
Some of our favourite places to visit in Karnataka:
Nagarhole & Bandipur Tiger Reserves – for your own jungle experience in some of India's best nature
Hampi – for hippy traveller vibes and beautiful ruins
Gokarna – for Goan style beaches without the masses
Favourite places to stay in Karnataka:
Where to Visit in India in February
As the New Year revellers head home, Goa gets our vote for February.
After the mad price hikes during Christmas and New Year, by February Goa's revellers have started to move on and space (and rooms) become more plentiful – as well as lower prices – by mid February. With sunny days and (relatively) cool nights, Goa is India's premier beach area for a reason – it's a great place to get away from the madness of Indian cities and enjoy your coconut cocktail to the soundtrack of the Arabian ocean.
Some of our favourite places to visit in Goa:
Agonda and Palolem are our favourite beaches: Come to South Goa for a more relaxed vibe, fewer parties, a spot of Yoga and gentle sloping beaches.
Head to historic Fontainhas in Panjim for all the Portuguese architecture & colourful buildings you could wish for (someone needs to open a pastel de nata stall here!)
Take to the water with Konkan Explorers on their solar powered boat & kayak through Goa's mangroves and backwaters for a completely different view of Goa (Morjim).
Our favourite places to stay in Goa:
Yab Yum resort on Ashwem in north Goa has beautiful (yet understated) huts made from local mud and palm thatch right next to this quiet beach.
Where to Visit in India in March
Uttar Pradesh is our recommended place to welcome in spring in India.
With spring in India comes Holi, India's world-renowned festival of colours. Check dates for Holi in advance as it changes along with the lunar calendar each year – in some years it's in late February as opposed to early March.
Vrindavan, in Uttar Pradesh is one of the most significant places for Holi celebrations as neighbouring Mathura was the birthplace of Lord Krishna, and where the Holi traditions began when Krishna put colours on the face of Radha, in a playful attempt to colour her fair skin. Today it the site of the world's largest celebration of the festival of colours, and hundreds of thousands flock here every year for Holi.
NB: If celebrating Holi as a woman, some precautions are best followed to avoid harassment. We recommend joining mixed groups where a significant number of men that you know are present, not staying out after the crowd starts drinking, and celebrating in small, private parties where you can vs out on the streets where things are known to get rowdy. We don't recommend solo women to go out on the streets alone at Holi anywhere in India.
Favourite places to visit in Uttar Pradesh:
Vrindavan / Mathura for Holi – see above
Lucknow for it's beautiful Mughal architecture
Varanasi for its ancient status, life and death on the Ganges and sheer atmosphere
Agra for the unmissable Taj.
Favourite places to stay in Uttar Pradesh:
Where to Visit in India in April
As the plains of India heat up, we suggest heading north to beautiful Kashmir (although check the current security situation first).
Every April, the annual tulip festival is held in Srinagar, at the tulip fields next to Dal Lake. This is Asia's largest tulip garden, and truly one of a kind in India. The festival usually starts in late March and lasts through the mid/end of April, although the dates vary a little each year. The colder and longer the winter, the later the tulips are likely to bloom.
This is also a way to beat the crowds escaping Indian cities to hill stations such as Shimla.
Places to Visit in Kashmir:
Go for a boat ride on Dal Lake, Srinagar (we don't necessarily recommend staying on a houseboat due to the polluting effect)
Travel one of the highest roads in the world – the Srinagar – Leh Highway
Where to stay in Kashmir:
Where to Visit in India in May
May is the perfect time of year to explore the Himalayan foothills in Himachal Pradesh.
While the mercury overheats in most of the rest of India in May, in Himachal Pradesh the daytime temperature typically hovers around the early twenties (celsius), making this a welcome retreat for many in India. If you're looking for comfort and western food, the hippy hangout of Manali has plenty of that, but the real treasures of Himachal lie a little further afield (or up windier roads).
Places to visit in Himachal Pradesh:
Kinnaur Valley is home to charming villages with Himalayan views such as Kalpa and Chitkul
See if the Dalai Lama is in town in Dharamsala / McLeod Ganj
Try to look into Tibet from the stunning Spiti valley (it's much colder here, even in summer, so pack warm layers).
Where to stay in Himachal Pradesh:
Where to Visit in India in June
While India waits for the monsoons to arrive, head further north, to the roof of the world: Stunning Ladakh.
May – September are the perfect months to visit Ladakh for trekking and exploration, with June being one of the quieter options before most visitors arrive in July & August. Enjoy a part of India that feels like a different country compared to the plains and jungles of the south in this mountainous desert of outstanding beauty. Heavily influenced by Tibetan culture you'll find everything different in Ladakh, even the chai.
If flying to Ladakh make sure you allow 2-3 days in Leh to acclimatise to the altitude before heading off on a trek. The sham valley is a great "entry level" (subjective) trek which runs between basic homestays, making it a great introduction to Ladakhi culture and trekking in the Indian Himalayas.
Places to visit in Ladakh:
Leh: As cosmopolitan as it gets up here, Leh is the main city and likely your starting and end point.
Nubra Valley – Stunning Nubra valley is at a comfortable altitude (3,200m) and offers incredible views of the Karakoram and Ladakhi mountain ranges
Zanskar: For those seeking remote solitude and (almost) isolation
Where to Stay in Ladakh:
Where to Visit in India in July
With the monsoon well underway, valleys of Uttarakhand burst into life at the Valley of Flowers national park.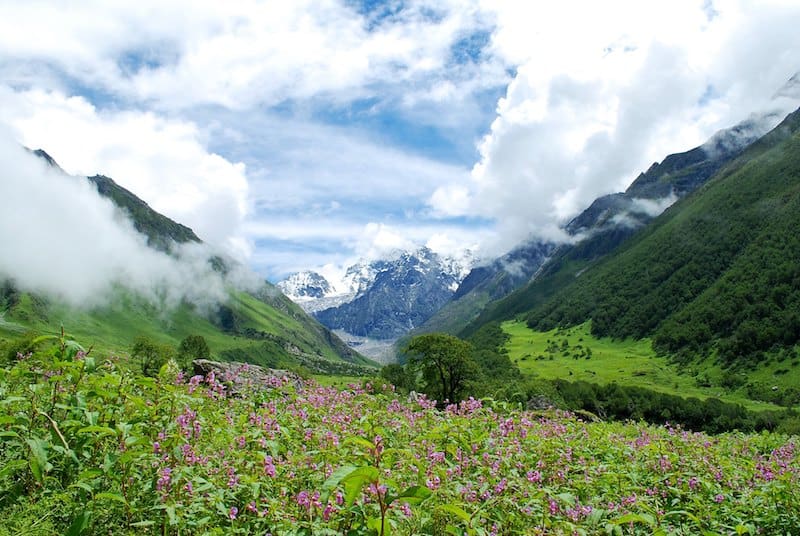 Uttarakhand is affected by monsoons, so we recommend going earlier in July than towards the end, but the chance to see the Valley of Flowers in all its glory is not an opportunity to be missed. May to October is the best season for trekking, but always take a local guide who knows the routes with you and check forecasts to avoid getting hit by heavy rain and mudslides.
Where to visit in Uttarakhand:
Get a good look at the Ganges at Rishikesh or Haridwar
Hike to the Valley of the Flowers National Park
Trek to the source of the Ganges at Gomukh from Gangotri
Where to stay in Uttarakhand:
We love Hotel Ishan, a retreat right next to the Ganges in Rishikesh
Where to Visit in India in August
It's time to experience island life in India: On the Amdaman Islands!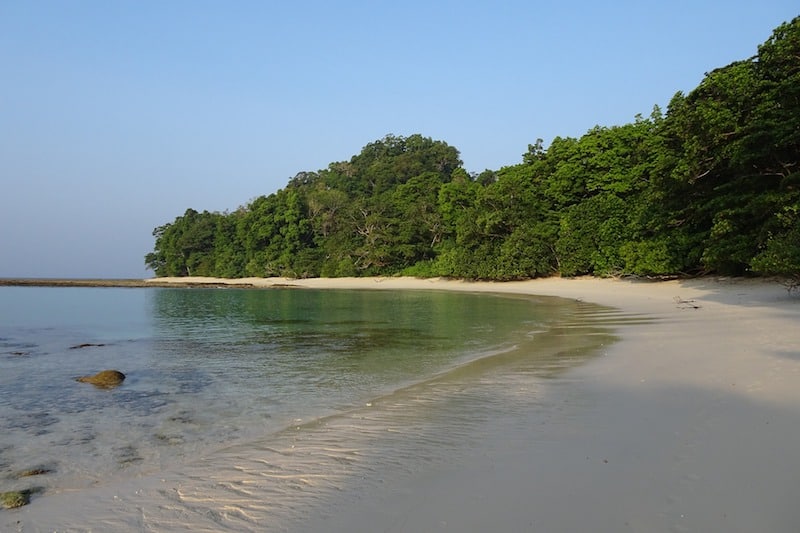 Over 1300km from the mainland, deep in the Bay of Bengal, the Andaman Islands have long been seen as the best place to get away from it all. Of the 300+ islands, only a dozen or so are open for visitors, with Havelock being the best known Andaman Island. All foreigners need a permit to visit the Andaman Islands, but it's issued free on arrival for 30 days, making the Andamans easily accessible. The islands are reachable by plane or ferry from Chennai or Kolkata (the more adventurous option!).
Places to visit in the Andamans:
Havelock Island is where most visitors base themselves; Radhanagar being the favourite beach, and plenty of premier snorkelling and diving on offer
Ross Island is home to colonial architecture fast being overtaken being the jungle, just a 20 minute ferry ride from Port Blair
If you want to see the Andamans at their most pristine, head far north to Kalipur for the best snorkelling around and a visit to crocodile sanctuaries.
Where to stay in the Andamans:
Where to Visit in India in September
Come to the Land of Kings – Rajasthan – before everyone else arrives for the season!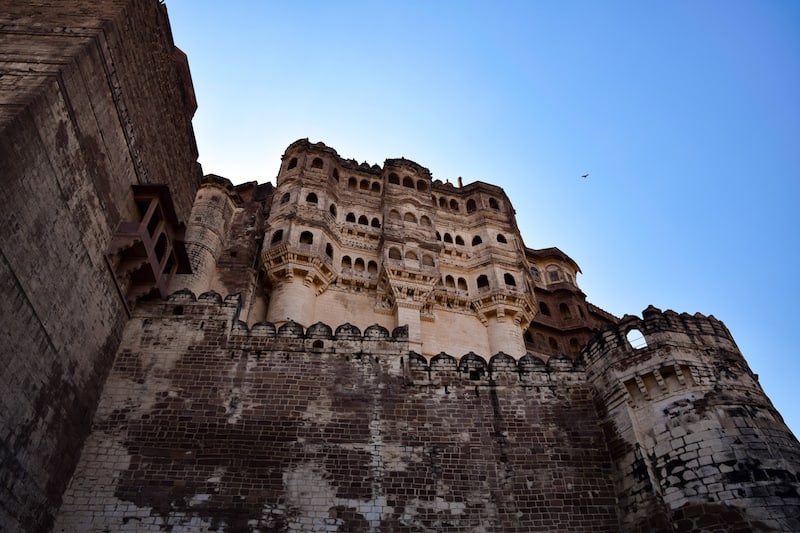 One of the most popular and largest regions of India, Rajasthan needs little introduction and little marketing. The photos do it all. And although it is rather hyped-up and sometimes crowded, Rajasthan is not to be missed, whether it's your first or tenth trip to India.
Rajasthan sees significantly less rain than the rest of the country (it is after all, a desert), but by September the temperatures have cooled, what rain there has been has watered the shrubs and vegetation, but the tourists haven't arrived en masse yet. In our opinion: The perfect time to visit!
Don't miss the smaller towns of Bikaner and Bundi, some of our favourite stops in Rajasthan. Find our full Rajasthan Itinerary Planner here!
Places to Visit in Rajasthan:
Jodhpur is one of our favourite cities, with its brooding Mehrangarh Fort overlooking the whole city. Head deep into the old blue city for a saffron-infused chai with locals or spend your afternoon wandering through rock plants at Rao Jodha Desert Park.
Bikaner is home to a more ethical version of the Camel safari, developed in partnership between Hara House and local farmers (the camels are well looked after and rides are short).
Udaipur – touristy it might be, but that's for good reason. Watching the sunset over Lake Pichola is a sight to remember.
Where to Stay in Rajasthan:
Where to Visit in India in October
As the monsoon ends and winter begins, head to Bengal.
Navratri – the 'Festival of the Nine nights', culminating in the Durga Pooja is celebrated in October (occasionally September, depending on the year), and nowhere more so than in Kolkata. Statues of the powerful Goddess Durga are made, decorated and venerated before being immersed in water at the end of the festival.
Kolkata is India's third city, but sees a fraction of the outside visitors compared to Delhi and Mumbai. Bengali culture is rich and diverse, Kolkata is home to the literati of India, and the cuisine is quite different to what you'll find elsewhere in India (think fish). Noisy, chaotic and in some places crumbling, Kolkata is the kind of city that grows on you.
Elsewhere in Bengal, you can head south to the Sundarbans (the world's largest mangrove forest, split between India and Bangladesh), or you can head north from Kolkata and beyond to Darjeeling and Assam.
Where to Visit in Bengal:
Take in the festivities of Durga Pooja in Kolkata
Go tiger-spotting by boat in the Sundarbans
Jump aboard the tea-train to Darjeeling
Where to Stay in Bengal:
Where to Visit in India in November
By now the wildlife parks have all re-opened for winter and we recommend visiting Madhya Pradesh.
There are few things quite like sleepily rising at 5am to wrap up warm and head out into the semi-darkness on a wildlife jeep safari. As daylight breaks and the mist rises, listen to alarm calls as naturalists head off in search for the often illusive Bengal tiger. Although your chances of seeing one are not as small as you might think. Tiger numbers have been making a comeback thanks to the focus on conservation, and some of the parks in Madhya Pradesh have a high density of tigers.
Make sure you book your accommodation and Jeep safaris as early as you can (we're talking months ahead) as parks have daily quotas, and winter is peak season for wildlife safaris in India.
Where to visit in Madhya Pradesh:
Bandhavgarh has one of the highest density tiger populations in India
If you're less fussed about the tigers and want to spend more time in nature, Pench might be the right national park for you
Once you've had your fill of nature, visit Khajuraho for the exotic carvings or Orccha for the beautiful tombs and setting.
Where to Stay in Madhya Pradesh:
Where to Visit in India in December
Head to beautiful (and mainly less discovered) Maharashtra!
Home to the pulsing metropolis of Mumbai, the rest of Maharashtra sees fewer visitors than other states, but has just as many reasons to visit. The Konkan coastline, spreading south from Mumbai is home to beautiful beaches and lush coastline, and the hill stations and lakes make welcome retreats from the hustle and bustle of city life.
Maharashtra is home to national parks, hill stations, beaches, caves, temples and modern cities – truly offering something for everyone. Here are some of our favourite spots.
Places to visit in Maharashtra:
Mumbai – for some of the country's best street food, architecture and culture (not to mention Bollywood)
Sindhudurg – for clean beaches and authentic homestays
Ajanta – The earliest monastic caves in the country, dating from the 2nd century
Pune – a vibrant university town with an entrepreneurial scene (and a controversial ashram)
Where to Stay in Maharashtra: