This India travel blog is a guide to first time India for travellers – if it's your first time visiting India and you're not sure where to start, here's some of what you can expect and how best to prepare for your trip to India!
This post contains compensated affiliate links. You can read our full disclosure here.
First Trip in India Travel Blog: A Complete Guide to Travel in India
I'd dreamed of travelling to India all my life.
I'd wake up from fitful sleep on flights to Asia whilst flying over the subcontinent. Not once, or twice—but every single time.
In 2015, back when I was on sabbatical from my corporate job in tourism (and pre-blogging days), the only country I knew I absolutely had to go to was India. It took me months after my first trip to India to write about it – not for want of enthusiasm – but for the daunting task of trying to put my first trip to India into words.
The sub-continent to me stood for a land of energy, mystery, spirituality, colour and love. I fantasised about riding around on trains and smelling the heat and energy of the place. Of seeing elephants and tigers, colourful saris, prayer ceremonies on the banks of the ganges, chaotic streets blocked by slow moving cows and so much more.
But beyond that, Incredible India has just always held an inexplicable draw for me. It has tugged at my heart strings. And I know I'm not the only one.
Six years on from that first time visit to India – and many subsequent solo trips to India, this is what I've learned. Over the last 6 years I've spent over 18 months travelling and staying in India. India has even become a part of me – and I've come to learn a little of what to expect travelling India and how to prepare for travel in India – whether it's for the first or tenth time.
So grab a cup of something hot and keep reading to find out what you need to know to plan the trip to India you've always dreamed of.
India Travel Update 2022
After almost 2 years of closed borders to International tourism, India officially removed all travel restrictions and quarantine requirements for inbound travellers to India in March 2022. Regular scheduled international flights have now resumed, and tourist visas are being issued.
Prior to travelling to India, passengers are required to fill in a form via the Air Suvidha portal (check the latest instructions with your airline) in addition to any requirements put in place by your carrier. Travellers are advised to self-monitor their health on arrival in India for 14 days.
Since travel rules are subject to change, do (continue to) check with official sources for updates on Covid-19 travel protocols, such as your government's travel advisory.
For how to plan a trip to India in the current time, find all my planning resources for India here.
First Time India: What to Expect.
The Average travel advice for India is full of cliches such as "expect the unexpected", or even "prepare to lose yourself". Unhelpful as they might sound, there's a reason for these cliches. Over my journeys to India I've come to realise that life somehow seems much "larger" there – there's the chaos, the bustle, the beauty, but also the sheer number of people somehow ensure, that whatever your opinions on what to expect from your first trip to India, you'll never be quite right.
So here are my own versions of the cliches, based on this traveller's experiences:
Boarding my flight from Bangkok to Delhi, I posted on my Facebook page "Ready for India… I think" one of my friends wrote back "You are never ready for India. But the good thing is, India is always ready for you!".
I can't think of anything more true. Nothing prepares you for the reality of India. It really is like no other place on earth.
READ MORE: How to Cope with Culture Shock in India
Leave your expectations on the plane. It's one thing to read about India in books and see pictures. It's another to be there. Prime example: the Taj Mahal (a must for any visitor, despite its overburdening popularity). No matter how many pictures of the Taj Mahal we've all seen, there is nothing that prepares you for the actual beauty of the place. Glistening white in the morning sunshine, rising from the misty river banks behind. Just like the Taj, first time India is an experience best enjoyed without expectations and pre-judgements.
India will teach you patience. This is one of the few things you can be certain of. Getting frustrated when things don't go to plan or you discovered you've been ripped off in some transaction does not serve us well. Understanding up front that 'staring' is not considered particularly rude by many, and that you may attract quite a few stares during your trip, will help keep your patience in tact too. In short—in a country where the lateness of trains is measured not by hours late but by quarter, half or full day late—adapting an open, go with the flow attitude makes travel in India a lot more enjoyable. Which brings me to my next point…
Psst… Want to avoid Delhi's "famous" scams? Check out my survival guide to Delhi.
You have not experienced India until you've taken a train. Despite the recent growth in domestic airlines in India, 90% of India's population travel from place to place by train. Passenger trains extend for up to half a kilometre long, run distances such as Mumbai to Kolkata (2,000 Kilometres, taking 1.5 days) and Indian Railways is the largest employers in the world.
Trains are relatively comfortable in India (providing they're on time that is!) and often make the most convenient and interesting option for inter-city journeys. For more comfort go for 2 or 3 tier AC as opposed to the non AC option, and enjoy the opportunity to meet and talk to people—you'll find that many Indians are happy to have an opportunity to converse in English and are curious to know more about you. Trains can fill up quickly so advance booking is recommended and booking can be a challenge—if you're tight on time and need to get to specific places on a schedule it is well worth looking into using a travel agent to book trains, as trains do sell out. Trains are also a good option for solo female travellers.
Be prepared for dirt, pollution and poverty. Sadly, India's population of 1.2 billion + has taken its toll on the country and its not uncommon to see piles of rotting garbage, cows happily eating plastic in the streets, and railway lines strewn with trash. It's easy to point fingers at the people throwing trash, but the truth is waste (let alone recycling) infrastructure is not at all up to scratch in many parts of India, as well as there being an education problem about what to do with garbage. Don't let this put you off a visit, but it is something to be prepared for. Do your bit by avoiding single use plastic on your trip to India – tips on how to do that in our responsible travel section below.
Poverty is prevalent in many places and is heartbreaking, and it's also a complex issue. While wealthy Indians are undoubtedly getting richer and more numerous and the middle class is growing too, there is still a large section of society who do not have access to clean water or even toilets. Many of the rural poor flock to India's megacities in search of work and opportunity, but they find harsh conditions and often the most vulnerable are recruited into begging rings, criminal gangs, and worse.
In most of India's towns and cities you'll see people on the streets in a desperate state, and railway stations are ground zero for professional beggars. Whether you decide to give is up to you, but know that most temples do offer free food to those in need and many involved in begging are addicted to drugs and alcohol.
We recommend supporting charities who aim to help with the various problems. I strongly advise against giving pens, sweets, money or anything else to begging children as it sets a precedent for other visitors, and the gifts they are given are often exchanged for money afterwards, amongst other problems.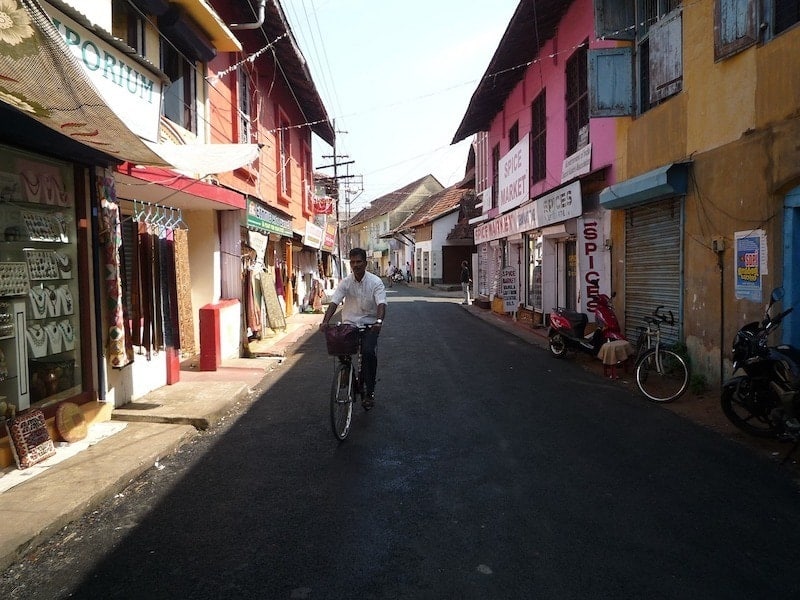 Not everyone gets sick in India. For first time India, I'd just assumed I would get an upset stomach in India, and so was amazed that I managed a month there without incident. As did many of the other travellers I was with. My best tip—go vegetarian. India has such amazing food and a rich variety of dishes and menus catering to vegetarians that going veggie is a breeze. The best place to experience Indian Cuisine to its fullest (and at its most hygienic) is in an Indian home. Filtered water is plentiful, fine to drink and usually available free of charge (take your re-usable water bottle with you to reduce plastic waste). That said, swim in the Ganges at your peril…
You don't have to go it alone. See our tours section below! India is not always the easiest place for travellers, but there are plenty of alternatives – from meeting up with other travellers in major tourist hubs in India, to joining an organised tour.
I used Intrepid Travel for my first trip to India and had an amazing experience. G Adventures, who I have also travelled with offer similar trips around India. Our transport and hotels were pre-booked, cutting hassle, and we got to see places that were off the beaten path as well as some of the top attractions in India such as Varanasi.
Or, search multiple tours to India on Tour Radar here!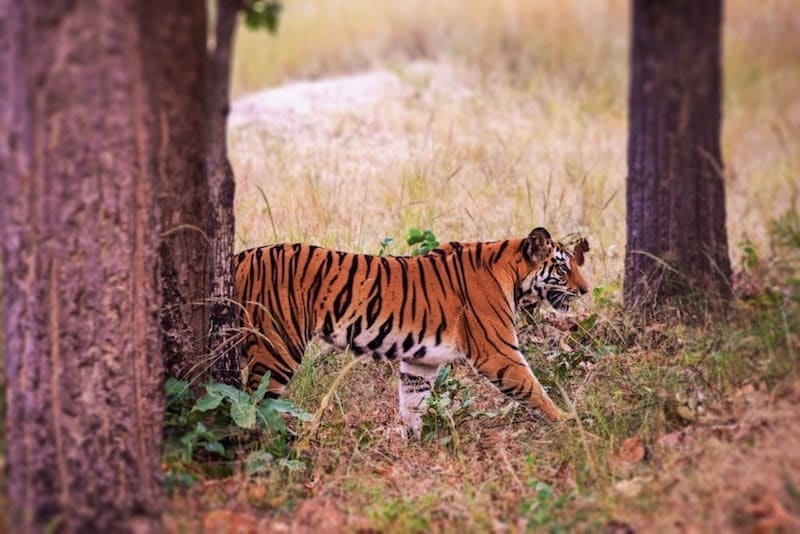 How to Prepare for Travel to India
Here we need to remember that India is not just a country, it's a sub-continent! To travel any distance in India and to see more than one area of the country you need time. We love to encourage slow travel wherever possible here on Soul Travel and in this India travel blog, and in our humble opinion there's nothing quite like taking a train ride alongside locals, vs taking domestic flights and missing out on the beautiful Indian landscapes. Read on for how to do this!
Almost ready for India? Grab your Lonely Planet Guide to India here.
Save this post for later on Pinterest!
Planning Your First Trip to India
The seventh largest country in the world, India occupies more than 3 million kilometres of landmass on the globe. That's a lot of travelling. Assuming most first time visitors to India have 1-3 weeks to travel around, we recommend sticking with one area of the country.
Read all about how to plan your dream trip to India plus download your free planning timeline in this post!
Many first time visitors to India go for the Golden Triangle, which is made up of Agra, Delhi, and Jaipur, plus a bit of Rajasthan added on, time permitting. The reason is simple: Agra is home to the Taj Mahal and is just 3 hours from Delhi, Jaipur is home to stunning Mughal Arhitecture and palaces galore, and also within easy reach of Delhi too.
The fact that most travellers do just this, is the reason we suggest not to just to the Golden Triangle when visiting India first time. These are India's most touristed (and to some extent over-touristed) destinations in India, and naturally are where you'll find the tourist crowds. Because of the high level of (foreign) tourism to these areas, it's also where you'll find most hassle: partly from enthusiastic vendors who are used to cash-rich-time-poor tourists who aren't used to bargaining, and partly from men who hope to catch a glimpse of less-than-well-covered skin. It's not that I don't like Delhi, Agra or Jaipur (ok well actually sorry Agra, I really don't like you), but in my view they aren't the best places to kick off your first visit to India with: especially if travelling alone.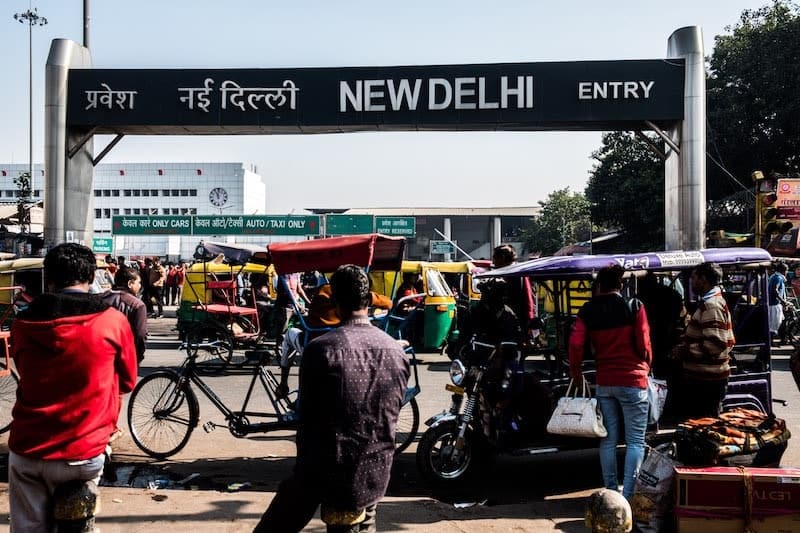 Where to Go on Your First Trip to India
This really depends on your preferences and interests, and what you want to experience on your travels to India. India's North is diverse from the South in many ways – from architecture, to language, to food and landscapes.Those in search of mountains and trekking head north to the peaks of Himachal Pradesh and the Indian Himalayas in Ladakh. Beach lovers head south to Goa and Kerala, and Rajasthan is hard to beat when it comes to princely palaces and sheer impressiveness. Food and architecture connoisseurs are spoilt for choice as the whole country is awash with tasty thalis and faith-inspiring temples.
Spiritual seekers, yogis and would-be-gurus head to the life-changing cities of Rishikesh and Varanasi. When I planned my first trip to India I knew that I had to see Varanasi: one of the oldest cities in the world. Love it or hate it, there's no denying that Varanasi is quite unlike any other place on earth. This beautiful video gives something of a flavour:
You can read more about some of the top Pilgrimage sites in India here.
South India (usually taken as meaning Mumbai and below) is seen as having a more relaxed, easy going vibe, less conservative than the north, and so is often taken as a better option for solo female travellers to India. The reality though is a bit more complicated than that. Laid back Buddhist-influenced Ladakh in the far north of India is every bit as safe as Kerala for women, where more conservative areas still exist. While in some ways the differences between North and South India may be blurred the differences in landscape could not be more stark. While the south is home to swaying palms, heavy monsoons and lush, thick green grasses and rice paddies, the north is a sandy bowl, exposed to extreme heat each summer. If you like to get truly off the beaten path then East and North East India may be just the thing for you.
Have you found this guide useful? You can support my work on Soul Travel India by buying me a (virtual!) coffee using the button below. Thanks for your support!
Your India Packing List – Our Recommendations
First things first: Don't pack too much! 1) You'll want to leave enough space in your bag to buy all the pretty colourful things…. and 2) Travel in India (especially if you're doing it independently) involves a lot of moving around, a fair amount of getting in and out of transport – not to mention various modes of transport. You won't want to be carrying your bathroom cabinet around. If in doubt? Leave it at home!
Packing for India
The most important thing: Travel Insurance. Don't leave home without it! Get a quote with World Nomads (who I use) here.
Clothing for Women – sorry guys, you can pretty much wear what you want – see more on the what to wear section below.
Toiletries
Ladies – Tampons are available in the big cities, but not beyond and are expensive. It's better to avoid use of sanitary napkins due to inadequate waste disposal and the plastic waste they create. We recommend using non-polluting protection such as a

menstrual cup

,

washable pads

, or

period underwear

.
Try to bring plastic-free,

organic/chemical free soap

and

shampoo bars

, as often waste goes straight into the water.
READ MORE: WHAT TO WEAR IN INDIA FOR TRAVELLERS
Electronics
India's power sockets are a fun mix – and are mostly 3 round pin (however you may find some type C (European 2 round pin) and British style 3 square pin. So a multi way travel adaptor (or 3) is a must. Or

look for type D adaptors

.
Make sure to

bring a power bank

for long bus, launch and train journeys
Staying Healthy in India
First off – not everyone gets sick in India!
A first aid kit is highly recommended for India – bring disinfectant liquid, cream, plasters, broad spectrum antibiotics, mosquito repellant, sunscreen and meds for stomach upsets. In case you do need medical help, the major cities such as Delhi, Mumbai, Kolkata and Bangalore have world-class medical facilities.
Travel Insurance! A must for India – don't leave home without it. I use

World Nomads

and recommend them. Read my full guide to travel insurance for India here!
Water filtration / purification equipment & water bottle as tap water is

not

safe to drink in India (but commonly available filtered (RO) water is fine – I have drunk it for many months) – Check out

my Steripen

and

favourite water bottle for travel in India here

.
What to Wear for Travel in India
This is much more for the ladies – lads get off lightly and in general men will not have to make many adjustments to normal clothing.
Bear in mind that it can get cold in the North of India – the whole of India is not always hot! In Delhi and the North temperatures regularly get down into single figures, and a coat might even be necessary – it gets cold at night or out of the sun. The south of India is generally warm-hot and humid the year round.
Many people prefer to stick with closed shoes for travel around cities in India – as streets are not that clean. After some time though, you may decide that constantly tying and un-tying shoes to enter houses and temples is a pain and revert to your sandals/flip flops. Forget any idea of high heels unless you're going to be mingling with the who's who in the big cities 😉 .
Read my full India Packing List here!
What to Wear in India for Male Travellers
You'll see the vast majority of Indian men in t-shirt and jeans, shirt and jeans, or work-shirt and smart trousers. That's about the variation. Kurta Pyjama / Salwaar Kameez is all but reserved for formal occasions or worn in some rural societies, and is not needed for visitors. Shorts are becoming more common in India but long trousers are still the norm. Avoid walking around top-less and you won't offend anybody!
What to Wear in India for Female Travellers
As a female traveller, covering up makes a huge difference to how you may be approached: in general always cover your shoulders and knees. You don't need to wear Indian dress unless you want to, in which case buying a few beautiful Kurtas (tunic tops) may prove hard to resist!
A few do's and don'ts for what to wear in India for women:
Take a light cotton scarf or two – these are really useful to drape across your chest/shoulders or your head if you're getting unwanted attention! I've used scarves to hide myself on buses and places where I wanted to be inconspicuous! You'll find plenty of beautiful of scarves to buy though so don't take too many.. 😉
Wear light weight, long trousers – showing "leg" is not really the done thing in India (unless you're on the beach in Goa or in a trendy Mumbai nightclub that is).
Cover your shoulders – as above, 90% of ladies cover their shoulders. Cleavage or any hint of chest is a no-no.
In general, in the cosmopolitan areas of Mumbai and Bangalore you can be more relaxed (the same does not apply for Delhi), and the more rural and remote you go the more conservative you need to be with your dress. If going off the beaten track local clothing is great to fit in!
The above applies for all women but the more obviously "un-Indian" you look (think blonde hair) the more you'll need to make an effort, sadly – as eyes will already by naturally curious.
Safe travel for women in India is a topic of its own right, but i've found a couple of things particularly helpful: getting a mobile phone with a local number has been great for checking my location and avoiding "detours" in rickshaws from enterprising drivers. A book is a great decoy for avoiding eye contact from would-be-romeo's. It's worth noting that meaningless chit chat with strange men is not the norm in Indian society, and engaging in conversations with young strangers can be taken as a sign of "interest".
READ MORE: The Best Places in India for Solo Female Travellers
Local Transport: How to Get Around in India.
Domestic Flights. Given the size of India, it's perhaps no surprise that India's domestic flight network is booming and becoming increasingly popular. We're not fans of flying and frankly think that any other means of transport is more interesting (as well as being more carbon friendly), but we also recognise that there are times when one needs to fly.
Of the domestic operators, Jet Airways was our favourite but alas went into liquidation. Indigo is no-frills but usually efficient, and Vistara (owned by Taj) has great service. These are two of our favourites; on the other hand we usually try to avoid Air India who have a habit of getting delayed…
Note that it is possible to get to most places by train instead of flying – you just need time. There are popular routes that many choose to fly on – such as Mumbai to Goa – where the train ride only takes 8 hours and takes you through beautiful, lush scenery.
If you plan to fly in India be aware that the baggage limit is often 15kg (so less than international flights) and remember to bring the debit/credit card you used to make the flight booking with you to check in as airlines will ask to see it.
Trains. Indian Railways is a huge part of the infrastructure of India (as well as the third largest employer in the world) and to travel to India without taking a train is to miss India completely. Booking tickets can be a time-consuming process / require a little patience so if you're in a hurry and want to book your tickets from abroad, we suggest using a travel agent.
For all you need to know about train travel in India, read this post. Some of our favourite journeys to date have been: Mumbai – Pune (get the early morning train for full effect of sun rising over the mountains); Delhi – Kolkata and the Rajdhani (express trains); Kochin – Goa and Ajmer – Udaipur in Rajasthan. Read my best Indian train journeys guide here.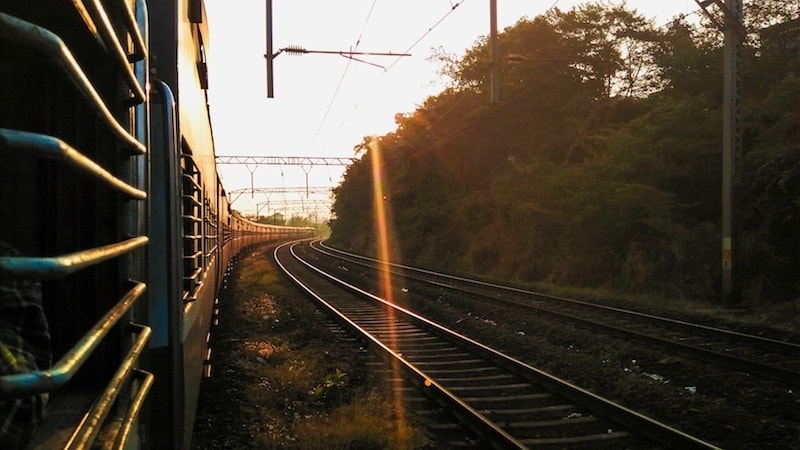 Buses. Buses and even pick-ups and mini-vans form a key part of local transport infrastructure and are the best option for getting to and from smaller towns that don't have railway access. These are a mix between state-run buses and private buses. Depending on the state you are in, you can search for that state's "State Road Transport" or buses: For example "Kerala State Road Transport Corporation" runs in Kerala, known as the KSRTC will get you bus schedules and information.
There are also plenty of over-night sleeper buses on longer distance routes – these tend to all be AC, and many travellers prefer to opt for Volvo buses which are considered high-end and safer. We prefer travelling by train for overnight journeys as we find it more comfortable, but buses are easier to book than trains and can be a good option if trains are sold out.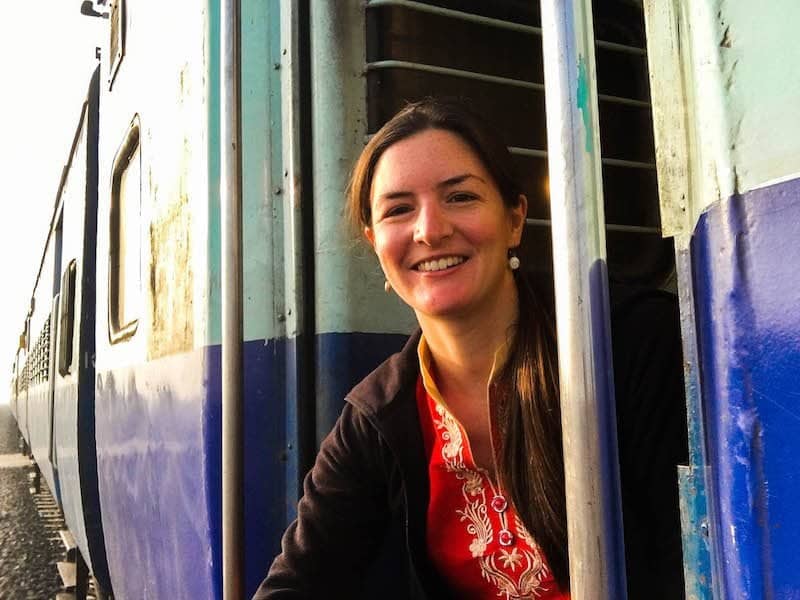 Should I Travel Alone to India?
This is an important question, as it determines to some extent the type of experience you will have. Particularly for (solo) female travellers. On my first trip to India, I travelled as part of an Intrepid Travel tour group. I had an amazing time. I got to experience plenty of India (their style of tours include travel on trains and other local transport, eating with local families, and plenty of cultural activities) so I felt that in many ways I got the best of both worlds.
On my subsequent trips to India, however, I've travelled without tours or groups, and for significant amounts of time by myself.
So Should you Travel to India Solo for the First Time?
It really depends on you. India is a beautiful country filled with many kind, compassionate and generous people.
On my first solo trip to India I was definitely nervous. I was reassured by the fact that i'd already been to India and so knew a little of what to expect. I'd been warned away from travelling India for the first time solo, but that doesn't mean you shouldn't. Unfortunately there's a huge amount of negative press around solo female travel in India – and an equally large number of naysayers to solo female travel there – which can put a damper on any intrepedista's plans.
To thrive in India as a solo (especially female) traveller, you need:
A good level of confidence and guts (or fake it til you make it – what I did!)
Some experience of travelling in developing countries is helpful
To have your wits about you – or do as in India and rely on intuition
To be willing to adapt to local customs – which may mean not going out after dark, putting up with men talking over you, covering up / dressing conservatively – to name but a few things. Even if you do not agree with such customs, measures such as covering up and towing the line are essential in some parts of India.
To be willing to keep an open mind
To be willing to deal with stares, many a chat-up line, and possibly the odd grope. It doesn't mean you have to "put up" with them – you can react as you please! But these things *can* happen and should not ruin your trip.
As a solo or independent traveller you get to run your own schedule, move at your own pace and have plenty of conversations with new friends over chai. Enough said.
With a group or on a tour, you have less freedom but more feeling of security, ready-made friends, and in the case of a tour most of the pain of organising things is done… leaving you to enjoy your holiday.
If you're not sure where to head as a solo female traveller in India, we recommend starting in South India (which is more relaxed) and working your way north.
READ NOW: A Complete Guide to Solo Female Travel in India
Have you found this guide useful? You can support my work on Soul Travel India by buying me a (virtual!) coffee using the button below. Thanks for your support!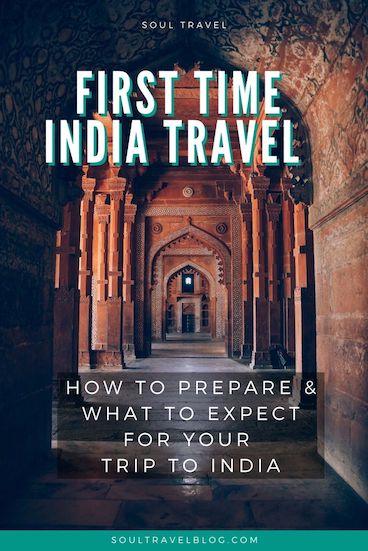 Recommended India Tour Itineraries
If you'd prefer to experience India with some travel companions, and/or have some of the organising work done for you, a group tour of India is a great option. Group tours in India are generally good value for money, provide a good level of comfort (depending on the trip), and are a great introduction to India travel. Choosing the best India tour itinerary for you depends on your budget, how much time you have, and your preferred travel style.
We have travelled with G Adventures ourselves, and have heard very positive reviews of their India trips from fellow travellers. Plus we love that they have a whole India by rail category! #bucketlist.
Here is one of our favourite itineraries of India:
Mysteries of India – Two Weeks, Rajasthan, National Geographic Journeys by G Adventures
For a Great Rajasthan Experience
This is a classic India tour itinerary that covers quintessential Rajasthan (Jaipur, Jodhpur, Jaisalmer) plus an opportunity to get off the beaten track and experience local culture in Rajasthani villages too. The trip is run by G Adventures under the National Geographic Journeys label which means upgraded accommodations, authentic local experiences, and guaranteed adventure. I bumped into a group on this trip during my stay at Chandelao Garh homestay and both the group and tour guide were amazing. The trip visits two G Adventures Planeterra not for profit projects and includes meals with local families and overnights at homestays for a more local, responsible experience.
Check dates, rates and more information for this itinerary here!
You can find many more India group tour itineraries here or read my Guide to the best group tours around India in this post. 
Have you found this guide useful? You can support my work on Soul Travel India by buying me a (virtual!) coffee using the button below. Thanks for your support!
India Travel FAQ's
Is Travel to India Safe?

One of the common questions I get from family, friends, colleagues and even bloggers. To quote my favourite part of the UK Foreign Office (state dept) travel advice section for India:
"Over 940,000 British nationals visited India in 2017. Most visits are trouble-free."
That said, India is not Bali, it's not Spain, and it's definitely not Florida. Unless you're coming to India on a fully escorted tour (and even then) you need to prepare for travel to India. That means reading up in advance, being organised with your planning if you only have a short time in India, learning a bit about the culture and customs, and being prepared to adapt your expectations and behaviour (including what you wear) accordingly.
If you're travelling to India as a solo female, we strongly urge you to read this post to determine if solo female travel in India is for you, and how to go about it.
Most Indians are incredibly warm hearted, generous, and will go out of their way to look after guests. I can't count the number of times I've been taken in and looked after by kind hearted locals in India.
India has a bad reputation for travel, but it's not really deserved. Read our tips, prepare yourself and come and give India a go. India favours those who persevere and keep an open mind!
In our (biased) opinion, the worst thing you're likely to experience in India is getting ripped off (consider it good practice for your haggling skills) and some unwanted attention for women. Considering the HUGE pluses of travel to India: We say: Go!
Disclaimer: These are just our opinions after many trips to and living in India. If you want something more official, head to your government's travel advisory. (Yuk – seriously, just do your research and book your flights!)
Do I need a Visa to Visit India?

Probably, yes. Most nationalities do. Check and apply on the official Government of India website here.
E-visas are gradually replacing paper visas, even for longer lengths of validity now. If you want to use an agency, I recommend I VISA, but be careful about using agencies in general as there are many fake websites and scams. Use this link for 5% off.
When is the Best Time to Visit India?

The best time to visit depends on where you plan to go. Winter is overall the best time to visit weather-wise for north/central India. March – May is the best time to visit the hills of Uttarakhand and Himachal Pradesh, and May – September is the best time to visit Ladakh in the himalayas. There is some benefit to travelling India during monsoon (July – September) to benefit from fewer crowds and lower prices.
How Much does Travel in India Cost?
At the budget end of the spectrum you can get by in India on around 1500 – 2000 Rupees (20-27 USD) per day if you're staying in hostels and eating simple street food / thalis. That won't get you far in the cities though (especially Mumbai and Delhi) where hotel prices are high. Inflation in India is currently at 5% and prices are on the up. Visiting lots of monuments will push your budget.
Mid range can be anything from 2500 – 5000 Rupees per day where you can stay in mid range hotels, pay for private guided tours at monuments and travel in air conditioned train classes or by taxi.
On the Luxury End, the sky is the limit! Luxury hotels go from anything from $100 per night to rooms at the Taj lake palace which are around $900 per night. If you want to live like a king / queen in India, bring deep pockets and all the red carpets shall be rolled out, or board one of India's fine luxury trains.
Where are the Best Places to Visit in India?
There are many answers to that question, so I've put together a list with some ideas month – by – month over here. Some of my favourite places in India include:
– Ladakh (Himalayas)
– Kerala
– Karnataka
– Maharashtra
– North East India
Further Resources for Travel in India
This site contains a lot of India travel blogs about different places to explore and things to do in India.
"The Indians are the Italians of Asia. It can be said, certainly, with equal justice, that the Italians are the Indians of Europe, but you do understand me, I think. There is so much Italian in the Indians, and so much Indians in the Italians. They are both people of the Madonna – they demand a goddess, even if the religion does not provide one. Every man in both countries is a singer when he is happy, and every woman is a dancer when she walks to the shop at the corner. For them, food is music inside the body, and music is food inside the heart. The Language of India and the language of Italy, they make every man a poet, and make something beautiful from every banalite. They are nations where love – amore, pyaar – makes a cavalier of a Borsalino on a street corner, and makes a princess of a peasant girl, if only for the second that her eyes meet yours."

Gregory David Roberts, Shantaram
Disclaimer: Soul Travel blog is a participant in the Amazon Services LLC Associates Program, an affiliate advertising program designed to provide a means for sites to earn advertising fees by advertising and linking to amazon.com, amazon.co.uk, amazon.ca. Amazon and the Amazon logo are trademarks of Amazon.com, Inc. or its affiliates.
Pin this Post on Pinterest for Later!
[activecampaign form=3]