Wondering what the latest India travel restrictions are and can you travel from overseas to India during Covid-19? The answer is… it depends. For a breakdown of the current travel ban India has, read this guide for international travellers to India.
This post may contain compensated affiliate links. More info in our disclosure here.
Travel Restrictions to India – What you Need to Know
As the Covid-19 outbreak was declared a global pandemic in March 2020, India shut its borders to international arrivals and put in place an India travel ban and suspended all international flights to India. International flights out of India were also stopped and remain suspended until (at least) November 2021, although for the first time since March 2020, tourist visas are now being issued again (see more below).
Although the second wave of Covid-19 has now subsided, at the current time, international flights to India have still not resumed, with the exception of those operating under air-bubble agreements with a number of countries. However, these air-bubble arrangements include international flights to a large number of countries, and many people are still entering India, so, the question is – can you travel to India now?
Remember: As well as the advice below, you'll also need to check if you're allowed to leave your own country and if you'll be able to return from India.
Want to stay up to date on travelling internationally to India? Join our Facebook Community for travellers to India here.
Important Disclaimer: The information contained in this post is designed to help inform you and is taken from official sources, however since information can change at short notice please always first consult with official sources – such as your government travel advice bureau or Indian embassy before making your travel plans. Soul Travel India is not a visa agency and is not permitted to provide advice as pertains visas.
Travel to India Restrictions – What Are They?
As of October 2021, India has started reissuing tourism visas, however on a different basis than before.
Arrivals for individual tourism to India are allowed from 15th November 2021. Be aware of the following situation for tourism to India visas:
All tourism visas issued prior to October 2021 are cancelled, if you had a multi-year one that would have still been valid, you'll need to apply for a new one.
Tourism E-visas are only available for 30 days, there are currently no longer options
Please note that E-visas are currently suspended for UK & Canadian nationals. UK & Canadian nationals need to apply for a paper/sticker tourist visa instead.
For my step-by-step guide to getting a tourist e-visa to India, click here.
The international flight ban imposed by India in 2020 is still in force and has been extended until (at least) 30th November 2021. However, additional flights to various countries are being run on a case-by-case basis under Air Bubble agreements (also known as vande Bharat flights). For example, there are currently several flights per day operating from the UK to major Indian cities.
You can find a list of countries operating air bubble flights to and from India here, with information about who is allowed to travel on them. This information is frequently changing.
Generally speaking, Indian nationals and nationals of the country of flight origin are able to travel on Air Bubble flights, as long as they hold a valid visa. Those travelling on tourist visas are allowed to use these flights from 15th November 2021.
If you want to apply for a visa for India, due to the changing nature of the current situation, I recommend using a trusted agency such as I Visa. Use this link to get a 5% discount.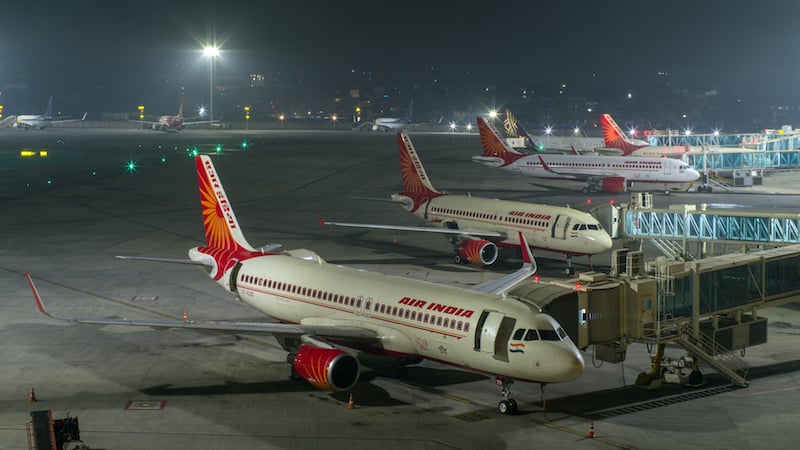 Arriving in India
Unfortunately the rules on quarantine and arrival in India are constantly changing and can be difficult to understand, and they also vary from state to state or city that you are flying into.
Please check with the Indian Bureau of Immigration website and with your airline for up to date rules for quaranting, testing and exemptions for fully vaccinated travellers close to the time of your departure.
As a general rule, all travellers to India have to upload a negative Covid-19 PCR test result, to be submitted 72 hours before your flight to India to both your airline and also to the Air Suvidha portal (for Delhi flights).
On arrival in India, citizens of some countries have to undergo a second self-paid Covid-19 test. Some travellers are exempt from this depending on your vaccination status and whether your country has a reciprocal Vaccination certificate recognition agreement with India. 'Category A' countries (which you can find a list of here) are currently allowed to avoid testing on arrival and quarantine, although all arrivals in India are asked to self-monitor their health for up to 14 days.
Please note that some states (currently Kerala) have stricter requirements regardless of vaccination status and Category A countries and require home quarantine.
On arrival in India, you may be expected to quarantine. According to which state (and airport) you fly into, there are varying requirements, which may include a mandatory institutional (hotel) quarantine, at the traveller's own expense for 7 to 14 days. These conditions are subject to regular review, please check before booking your flights with the FRRO.
My personal experience of arriving in India (Delhi) in late October 2021 from the UK with full vaccination is that I did not have to undergo a Covid-19 PCR test on arrival and I was not asked to quarantine.
When Will I be Able to Travel to India?
After months of lock downs, travel bans, and a huge loss of life to the virus, tourism to India is slowly starting to re-open, albeit with a lot of rules and conditions to get your head around if you're planning a trip to India.
As of 15th November 2021 independent travel to India will be possible again, if your country has arranged Air Bubble flights with India. As the Covid-19 pandemic continues to unfold, no-one can say for sure what the future of travel to India, or elsewhere, will look like – but hopefully better news is on the horizon for all, including those wishing to travel.
Want to stay on top of developments for travel to India? Sign up for my mailing list and get my free travel checklist below.